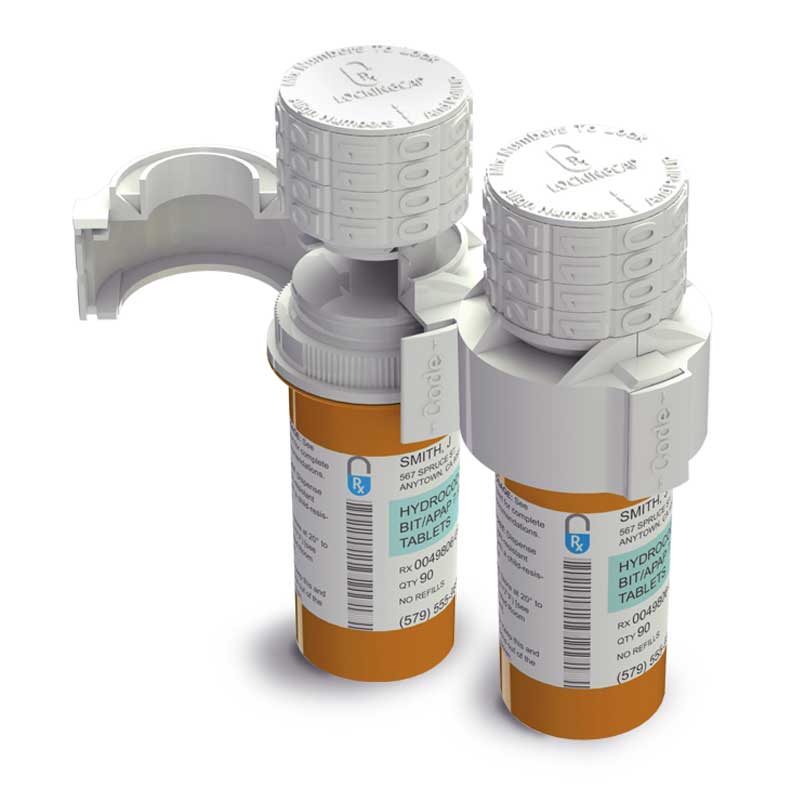 Rx Locking Cap
RxGuardian's Rx Locking Cap helps prevent diversion and misuse of prescription medications while enabling consumers to use the vials from the pharmacy.
Discourage Diversion and Misuse
Prescription medications can be simply secured with the Rx Locking Cap. Intended for use by pharmacies and mail order pharmacies, the Rx Locking Cap secures prescription medications with a patented combination cap that fits over the most common pharmaceutical vials available in the market.
The RX Locking Cap is the first cap to be offered as a benefit from a regional HMO which includes a dispensing fee incentive for the pharmacy.