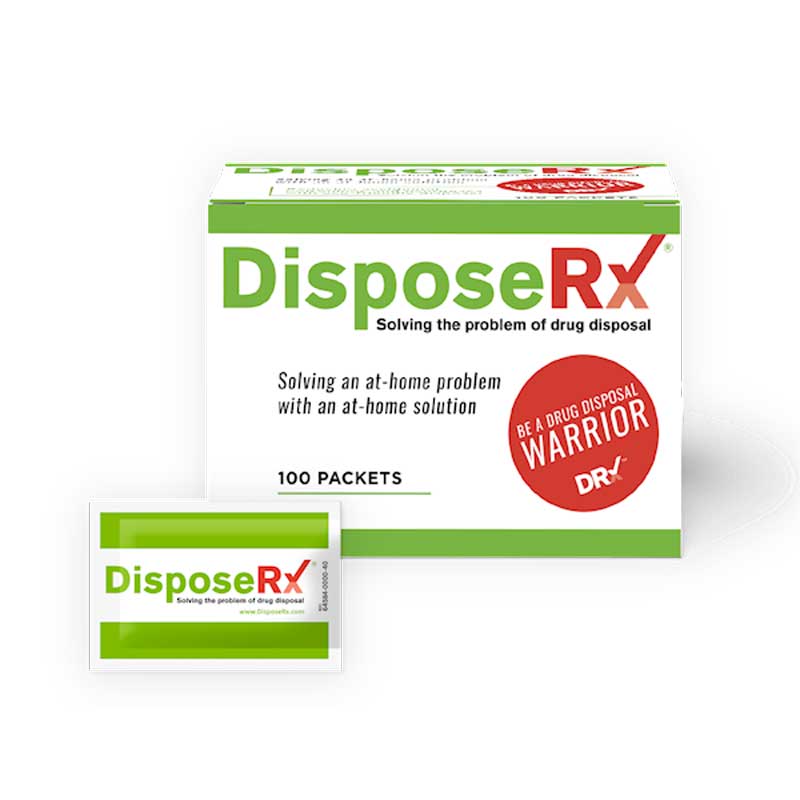 Dispose Rx
Dispose Rx offers a unique method for destroying unwanted and unused medications after they're no longer needed. Instead of leaving medications in a bottle in the back of a cupboard, Dispose Rx is a nontoxic solution that dissolves rx pills so they can be safely eliminated without harming the environment.
Contains 100 drug disposal packets — enough to dispose of 100 individual prescriptions
Small packets can easily be stored in the Safer Lock box
Packets can be distributed with prescriptions, at community events, or at athletics events
Packets include drug disposal instructions
For wholesale pricing, please call 1 (844) 456-1600
RxGuardian and Dispose Rx have teamed up to offer a Safe Medication and Disposal Kit for families who have potent prescriptions in their homes. The kit combines the Safer Lock medicine lock box to secure prescription medications while you need them and dispose of Rx packets to safely dispose of medications once they're no longer needed. Learn more here.