The White House has just announced President Obama's latest presidential proclamation: National Prescription Opioid and Heroin Epidemic Awareness Week. This step toward more national awareness of this epic crisis is to be held September 18 - 24.
This week, members of the president's cabinet and federal agencies are focusing their efforts on the serious and widespread issue of the prescription opioid and heroin epidemic.
Over the past two decades, the number of overdose deaths involving opioids such as prescription opioids, heroin, and fentanyl, has nearly quadrupled.
During National Prescription Opioid and Heroin Awareness Week, federal agencies will be participating in hundreds of roundtable discussions, state forums, town hall meetings, and other public events.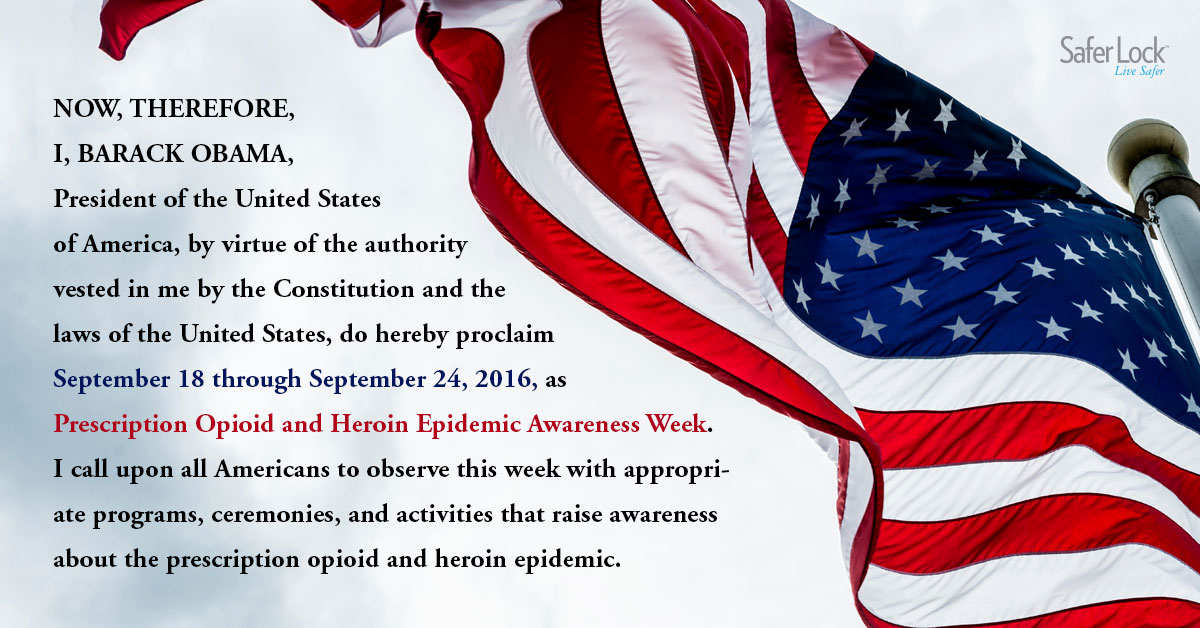 Areas of focus and action during this week will include:
Reducing the Supply of Fentanyl to the US
Fentanyl has been responsible for many of the recent overdose deaths in the US. The Administration is working with China, which is the major source of the drug and its analogues, to combat international trafficking.
Preventing Overdose Deaths
The FDA announced a public contest focused on developing a mobile-phone application that will help opioid users, first responders, and others to quickly identify and react to an overdose. HHS will evaluate submissions and award $40,000 to the highest-scoring entrant for the 2016 Naxalone App Competition.
Expanding Veteran Treatment Access
A forum will be held in Washington, DC, to address the Administration's efforts to assist veterans suffering from opioid substance abuse disorder. The forum will also address additional funding to support Veterans Drug Courts.
Support for Rural and Tribal Communities
The USDA has announced it's investing $4.7 million in program grants for 18 different projects to expand access to healthcare and substance use treatment in rural communities in 16 states. USDA leaders will be hosting opioid epidemic awareness forums to highlight the need for more treatment resources in rural communities.
The USDA also supplied a direct loan to the Red Lake Band of Chippewa for the construction of a new Chemical Dependency Treatment Center.
The activities and discussions that happen this week will highlight the importance of the epidemic facing our country, and take action to address the need for solutions from the Administration, state and local governments, health care professionals, and us as individuals.
"During Prescription Opioid and Heroin Epidemic Awareness Week, we pause to remember all those we have lost to opioid use disorder, we stand with the courageous individuals in recovery, and we recognize the importance of raising awareness of this epidemic." President Barack Obama.
Safer Lock supports the President and Administration in their efforts to address this important issue. From prevention efforts to treatment efforts, any effort to fight back against the prescription opioid and heroin epidemic is worth the nation's attention.