SACRAMENTO, California — October 25, 2016 — Precision Disposables is helping prevent prescription drug abuse nationwide by carrying Safer Lock locking prescription bottles.
"We believe Safer Lock is truly innovative and saves lives," says Bruce Capagli, COO for Precision Disposables. "Precision is always seeking differentiators and innovative products to provide to our customers, we really like the application and market Safer Lock targets within pain management, long term and acute care facilities."
Precision Disposables offers high quality, cost efficient, medical products for surgical centers, medical practices, assisted living facilities, hospitals, home healthcare/hospice, and research/lab/pharma nationwide; info@precisiondisposables.com, toll free at 888-963-6265.
Safer Lock, a product of Sacramento-based Gatekeeper Innovation, is a four-digit (10,000 possibilities) combination locking cap developed to prevent unauthorized access to prescription medication. Set the combination to your (the patient's) personal preference. Without knowing the combination, no one can open the prescription inside without damaging the bottle itself. The locking cap comes with its own bottle; it also fits a wide variety of prescription bottles.
Safer Lock also helps ensure that young children aren't accidentally poisoned by powerful medications. Unlike childproof caps, a combination cap cannot be twisted off by a determined toddler. At the same time, Safer Lock has been tested and certified to be easier for seniors to twist open than a childproof cap; SaferLockRx.com.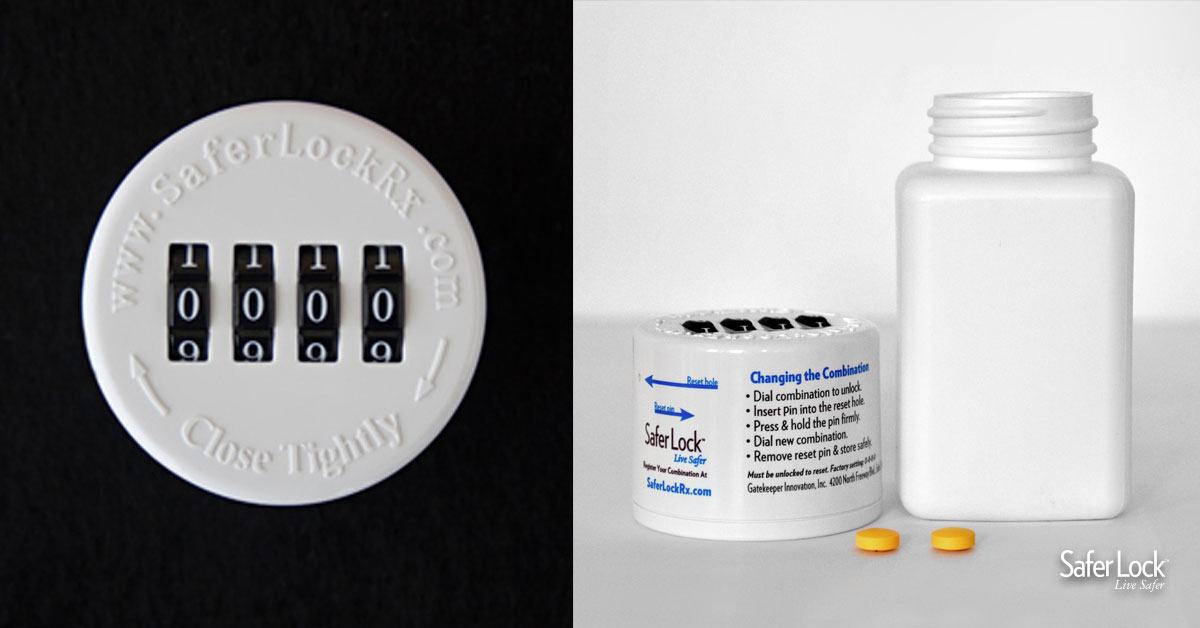 According to the American Society of Addiction Medicine, 1.9 million Americans have a substance use disorder involving prescription pain relievers. Often home is where drug addiction begins. Over 40% of teens have abused a drug stolen from a parent's medicine chest. Locking up prescription medications is an effective deterrent.
Safer Lock PR: Wendy Jenson, 805-637-0571, jensonpr@gmail.com