Note: This package is no longer available, learn more about Rx Guardian's current medication storage solutions at rxguardian.com.
Addiction treatment works, but sometimes the people who need treatment the most aren't able to get it. Sober8 is changing the way people access addiction treatment by making it easier than ever to get it. Help is here, and it's coming to you virtually via your laptop.
Sober8 is a 24/7/365 addiction treatment and prevention service that connects addicts with recovery, addiction and healthy living specialists, in a real-time, secure and discreet platform. For a fraction of the cost of traditional treatment, virtual treatment brings counseling from the couch to your laptop.
This groundbreaking new approach to addiction treatment helps potential clients overcome the obstacles that may come between them and professional help:
Making outside appointments
Enduring long waiting times
Finding transportation to therapists' offices
Treatment fees that can range from affordable to exorbitant
And for addicts who are struggling with their commitment, just one obstacle can be enough to deter the treatment they need.
Sober8's new virtual treatment services breaks down these barriers to make treatment accessible and affordable for everyone.
How Does Sober8 Virtual Addiction Treatment Work?
Sober8 counselors make appointments for addiction recovery sessions via private and secure live web conferencing and a mobile app. All Sober8 counselors are California certified to practice addiction recovery counseling, and have experience working with individuals addicted to illegal drugs, prescription medications, alcohol and other behaviors of abuse. Sober8 may be based in Malibu, but the services are available for clients across the United States.
Sober8 offers a full range of support services from referrals to leading rehabilitation centers, to sober living chaperones and life coaches, all aimed at helping people live a healthy, addiction-free life.
The counseling methodology used by Sober8 professionals is guided by spokesperson Erica Spiegelman, author of best selling addiction and recovery book Rewired. Ms. Spiegelman holds a degree as a California State Certified Drug and Alcohol Counselor, CADAC-II, from the University of California, Los Angeles.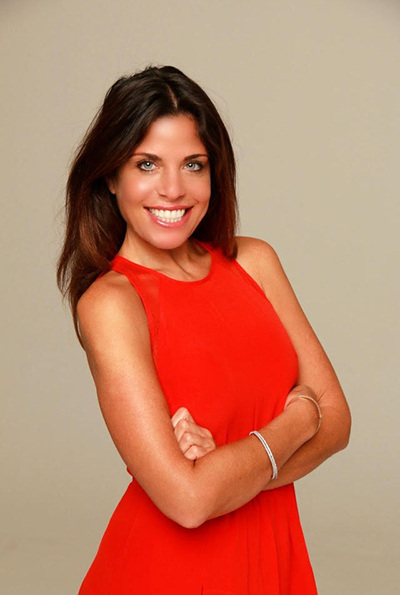 Spiegelman's proven recovery approach and strategy is aimed at rewiring the brain to end substance abuse and help her clients to live more authentically.
Get Affordable, Accessible Addiction Treatment Now, Plus Bonus Offer
Safer Lock is teaming up with Sober8 to offer a bonus package for anyone who needs affordable, accessible addiction treatment. The Sober8 $49 Pass Card Package provides immediate access to Sober8's network of Certified Addiction Recovery Counselors.
Your Pass Card Package includes:
30 minute counseling session via web or smartphone
A hand signed copy of Rewired, Erica Spiegelman's best selling book on addiction and recovery
One Safer Lock combination locking cap and bottle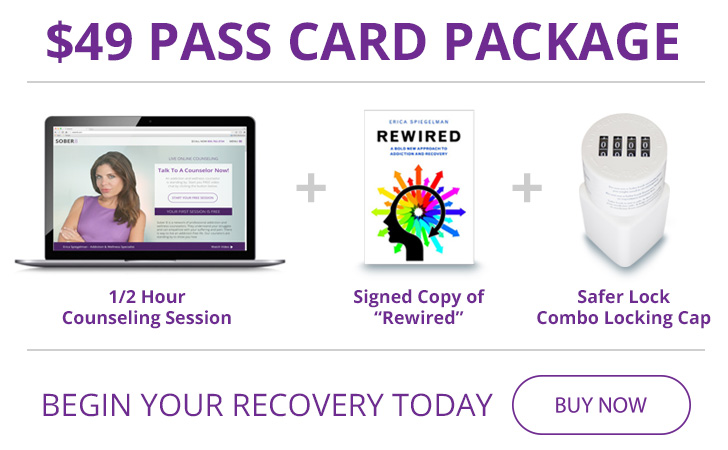 Sober8 is meeting clients where they are. By offering affordable virtual addiction treatment to clients at home, they are bringing help to the millions of Americans abusing prescription and other drugs. Help is here, and it's right where you need it.
To access the virtual treatment services Sober8 offers, visit Sober8.com or call toll free: 855-762-3734.