It can be easy to get bogged down in the negativity surrounding the opioid crisis in America. While the opioid epidemic continues to take lives across the country, we're also seeing progress and improvements on many fronts.
As we continue to fight the opioid war in America, here are ten positive changes to be grateful for.
1. Opioid Prescriptions are Declining
A 22% decrease in opioid prescriptions nationally between 2013 and 2017 shows that physicians and other healthcare professionals are being more cautious about prescribing opioids.
More good news: The annual decrease in prescription opioid volume during the past five years has occurred in all 50 states.
This drop in opioid prescribing, which peaked in 2012, is attributable to a combination of regulatory and legislative restrictions, tighter clinical prescribing guidelines, and greater reimbursement controls, which all resulted in decreases of about 4% per year from 2012-2016.
2. Bipartisan Support on the War Against Opioids
Both parties came together to show bipartisan support for, and passage of HR 6, which was signed into law by the President in October 2018.
HR 6 will help millions of patients, families, and communities impacted by addiction by expanding services across the full continuum of care - prevention, treatment, and recovery; as well as improving access to medication-assisted treatment (MAT), ending patient brokering, and enhancing law enforcement efforts.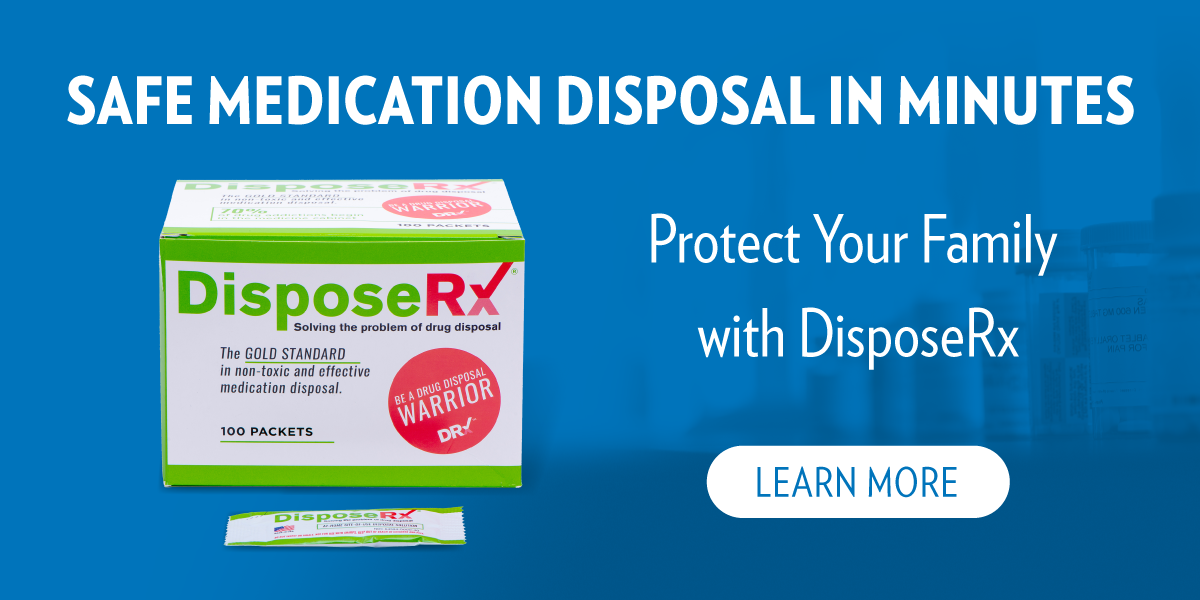 3. Stopping The Stigma
There has been an increase in awareness and understanding of addiction as a brain disease, which reduces the shame and stigma that keeps people from getting the help that they need.
Organizations like Shatterproof are gaining traction in their effort to shatter the deadly stigma of addiction. Shatterproof has built a Community Alliance program with nearly 500 local ambassadors, providing education and supporting advocacy efforts.
The organization has launched an industry-leading website filled with evidence-based resources on prevention, treatment, and recovery. And Shatterproof created the largest peer-focused addiction event series, the Shatterproof Rise Up Against Addiction 5K Walk/Run, which unites families, media partners, and corporations across the country to raise funds and help erase the stigma of this disease.
4. Increased Use Of Opioid Alternatives For Pain Management
Rather than choosing opioid medications to manage acute or chronic pain, patients and doctors are now turning to alternative and complementary therapies like acupuncture, cognitive behavioral therapy, chiropractic therapy, yoga, mindfulness, and more.
Many of these alternatives to opioids for pain management are proven to be effective and come with none of the dangerous side effects of opioids.
As part of this approach, physicians are helping patients understand why powerful opioid medications can be inappropriate, counterproductive, and downright dangerous in the treatment of acute pain.
5. Increased Access To Life-Saving Naloxone
Naloxone is a medication designed to rapidly reduce overdose.
Narcan is a prepackaged naloxone nasal spray that requires no needles to inject and is easy to administer. Narcan has become more visible and available as a tool to reduce overdose deaths.
In great part, awareness of and access to Narcan comes from the work of "harm reductionists" who strive to address the epidemic by replacing stigma with compassion and by replacing laws, policies, and programs that do not reduce overdose deaths with ones that do. Narcan is now widely available, often at no cost.
6. There Is A Treatment For Opioid Addiction
Recovery from opioid addiction is possible.
The Surgeon General of the United States reports that evidence-based behavioral treatment plus medication-assisted treatments, known as medication-assisted treatment (MAT), offer the best results in terms of facilitating recovery from substance use disorders, preventing relapse, and improving other outcomes, such as reducing criminal behavior and the spread of infectious diseases.
Also, research shows that treating opioid use disorder with either methadone or buprenorphine ("Suboxone") following a nonfatal opioid overdose is associated with significant reductions in opioid-related mortality.
In other words, MAT is powerful medicine in the treatment of opioid use disorder.
The recently passed HR 6 makes it possible for more health care providers (such as certified nurses) to prescribe or dispense treatment for substance use disorders. HR 6 also authorizes grants to develop a curriculum that will help health care practitioners obtain a waiver to prescribe MAT.
With more MAT "boots on the ground," more people will gain access to a treatment modality that works well when coupled with behavioral counseling.
7. Americans Are Properly Disposing Of Powerful Meds
According to the 2016 National Survey on Drug Use and Health, 6.2 million Americans abused controlled prescription drugs. The study shows that a majority of abused prescription drugs were obtained from family and friends, often from the home medicine cabinet.
This underscores the need to secure powerful medications and to dispose of excess medications properly.
Proper medication disposal is happening across the country: The National DEA Drug Take-Back Day in November of 2018, collected over 457 tons of powerful medications.
Mark your calendar for the next DEA Take-Back Day on April 27, 2019.
8. More Insurance Coverage For Substance Use Disorders
Under the ACA, health insurance plans must cover mental health and substance abuse services as essential health benefits.
The Affordable Care Act includes substance abuse disorders as one of its ten elements of essential health benefits. As of 2014, all health insurance sold on Health Insurance Exchanges or provided by Medicaid to eligible adults must cover substance abuse services. Medicaid provides free or low-cost coverage to millions of Americans with limited incomes or disabilities, providing a way for people of all incomes to get the substance abuse services they need.
9. Incarceration Finally Offers Real Rehabilitation
Some county jails in Kentucky now provide full-time "therapeutic communities" to give inmates the drug treatment services that private treatment centers offer on the outside.
Inmates get help to tackle the very issues that often land them in jail. The program immerses them in:
G.E.D. classes
instruction on criminal-addictive thinking
12-step meetings
overdose-resuscitation training
physical exercise
prayer and meditation
counseling
inmate self-governance
The program lasts up to six months and those who stay longer become peer mentors. The support continues when inmates leave jail.
Inmates receive an injection of a long-acting medication that blocks opiate craving for a month and reduces relapse. They get connected to jobs, sober-living houses, 12-step meetings, mentors and more.
And because Kentucky is one of 31 states that expanded Medicaid under the Affordable Care Act, some inmates are eligible for addiction treatment once released.
It appears to be working.
A 2015 study of 339 inmates who attended these program found that the majority of ex-inmates were not re-incarcerated. They were employed and had housing, spending quality time with their families, and reporting significantly less illicit drug use.
Perhaps most telling of all, nearly 83% of participants agreed they feel better about themselves as a result of treatment and considered the program a success.
10. Fewer Teens Are Experimenting With Opioids
The 2017 Monitoring the Future study showed that past-year misuse of opioids in both college and non-college youth has dropped dramatically since 2009.
Reductions in the number of young people misusing powerful medications mean that fewer people will develop opioid use disorder down the road. And today, there will be fewer prescription opioid-related accidents, unintended sexual encounters, suicides, burglaries, drugged driving incidents, and altercations.
Gratitude… And More Work To Do
We still have a long way to go to turn the tide of the opioid epidemic, but these ten accomplishments show us where we can aim for change in our own daily lives.
Consider these ways to "magnify" our gains:
Arm yourself with the tools and information to help make your community safer.
Lend a hand or a compassionate shoulder to someone who may be struggling.
Consider non-medical ways to manage your own pain.
Be sure to keep any powerful medications locked up and out of harm's way.
One person at a time, one prescriber at a time, one legislative victory at a time… we can overcome the opioid epidemic in America. And that's something to be grateful for.